HID iCLASS Credentials offer iCLASS 13.56 MHz contactless read/write smart card technology along with the ability to add a magnetic stripe, barcode, and anti-counterfeiting features including custom artwork or a photo identification directly on the credential.
An HID iCLASS card, keyfob, or tag can be utilized for diverse applications such as:
Access control
Network log-on security
Automotive vehicle identification
Cashless vending
Time and attendance
Biometric verification
Below, we compare the read ranges and other select features of our most popular HID iClass contactless credentials, tags, and keyfobs.
If you have questions or are looking for a HID prox card or credential not compared here – call us at (877) 868-0012. ID Card Group offers every type of HID prox card – including Clamshell cards, ISO Cards, Key Fobs and Adhesive Prox Patches – that can be customized to fit your access control system.
With so many variables, ordering HID iClass cards, tags and keyfobs can be a technical and confusing process. We're here to help – and we'll make it easy for you!
HID iCLASS Credentials  – A Comparative View

 

 

 
iCLASS®
Clamshell

iCLASS®
Card

  iCLASS®
   Prox   

 iCLASS®
  Wiegand  

 iCLASS® Key / Tag

Part No.
2080

 2000
2020
2040
2050/2060
Read Range   
 
 
 
 
 

 R10/RW100

 Up to 2.5è
(6.5 cm)
 Up to 3.25è (8.0 cm)
Up to 3.0è
(7.5 cm)
1.5è (4.0 cm)
R30/RW300
 Up to 3.0è
(7.5 cm)
 Up to 4.0è (10.0 cm)
 Up to 3.0è
(7.5 cm)
 2.0è (5.0 cm)
R40/RW400
 Up to 4.5è
(10.0 cm)
Up to 4.25è (11.0 cm)
 Up to 4.5è
(11.5 cm)
2.0è (5.0 cm)
 RK40/RK400
 Up to 4.0è
(9.0 cm)
 Up to 3.5è (9.0 cm)
Up to 2.5è
(6.5 cm)
 2.0è (5.0 cm)
Magnetic Stripe
 No
Optional
No
Printable
 Yes
 Yes
 Yes
Yes
No
Standard HID Artwork
 Optional
 Optional
 Optional
Optional
No / Yes
Slot Punch
 Vertical
(included)
 Vertical Optional
Horizontal or
Vertical Optional
Key Ring Hole / No
In a future post, we'll compare Indala prox cards.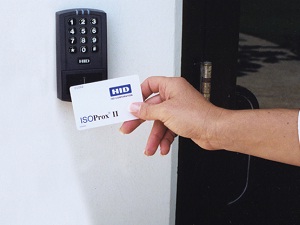 Compare all HID iCLASS 13.56 MKz Credentials
See and compare all HID iCLASS 13.56 MKz credentials – Compare-HID-iCLASS-Credentials.pdf 124.10 kb
More Helpful How-to Resources
For more helpful HID card advice, check out our popular blog posts:
Questions?
For help choosing and configuring the right HID prox card to fit your needs, contact our expert sales staff at (877) 868-0012 or sales@idcardgroup.com. We're happy to walk you through your card programming and appearance options.
ID Card Group offers a price match guarantee, provides free shipping on orders over $100, and accepts purchase orders.
Source: HID® iCLASS® 13.56 MHz Contactless – Credentials (Compare-HID-iCLASS-Credentials.pdf 124.10 kb)