Zebra really took their time and got most of it right with the new ZXP Series 7 printer.
Zebra ZXP7 – Big & Fast
Unlike the Series 8, the Zebra ZXP Series 7 has a big presence – and that is without the optional dual lamination module.  This hefty ID badge printer comes in close to 27 pounds. When you add the optional lamination module you're talking 39 ½ pounds!  Needless to say this behemoth will take some space.  
But if you are looking to do production work, this is certainly the model for you.  And the ZXP7 is fast!  I can personally attest to these speed allegations.

A few months after its release, Zebra was kind enough to get a demo model out to me for testing. I had the chance to run a couple of thousand cards on it and found that it does the job well and with quickness. 
How quick? We're talking 300 cards/hour; full color; one sided printing. With the ZXP7, you can be sure you'll get your production work done in no time at all. If you're printing full color with black on the front and black on the back, you'll get around 225 cards /hour.  Equally impressive.  
Zebra achieves this impressive speed by having three cards in the print path at any given time. This lineup gets the next card to the printhead faster than any other printer available.  It's safe to say that Zebra has created a class of its own for the ZXP7.   
Impressive 200 Card Input Capacity But Output Falls Short  
The ZXP7's input hopper boasts an impressive 200 card capacity the likes of which we have not seen since the days of the Fargo DTC500 series printers.
Both YMCKO and YMCKOK ribbons have a capacity of 250 prints which is pretty standard in the card printing arena – so all good there.
But when we get to the output hopper, my happiness begins to fade.  Zebra labels it a 100 card output hopper.  Well, my testing concludes a slightly different volume – I got nothing better than 97 cards before they start falling off the top. Once again, a smaller output than input, which is frustrating.  With a printer this fast, you would like to set it and forget it.  For at least and hour, right?  Not just yet.  You'll have to come back and clear the output hopper at least once before the input hopper requires attention.  

Now, I am told there is a 250 card output hopper on the way and I can't wait!  That will really make all the difference in the world – and it just makes sense.
Comparable Print Quality
With a 300 dpi print quality, I found the ZXP7's quality to be as good as any other printer in this spectrum – with comparable surface coverage too. 
Overall – Well Suited for Large Production Needs
All in all, if you are looking to do some fairly large production work, the ZXP7 printer's impressive speed, clarity, and capacity will certainly meet your needs.
Find Out More
The Zebra ZXP7 combines the powerful printing capabilities of the popular Zebra p330i and p430i printers with the laminating capabilities of Zebra p630i and p640I printers. Compare printer features and review cost per card by ribbon type in these blog resources:
The ID Card Group Advantage
As a Zebra Premier Partner, ID Card Group can offer all Zebra card printers and Genuine Zebra Color Ribbons and Monochrome Ribbons, Zebra Overlaminates, Zebra PVC Cards, and Zebra Cleaning Supplies & Kits with the full technical support team at Zebra standing behind us – and we are able to do this at the lowest possible cost to you.
Questions?
If you need additional help choosing the best ID card printer or supplies for your organization's needs, call our ID experts at 877-868-0012 or sales@idcardgroup.com. We'll make it easy for you!
ID Card Group offers a price match guarantee, provides free shipping on orders over $100, and accepts purchase orders.
About the Author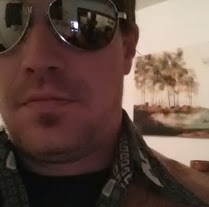 Jeramie Ivie is a trained and certified ID printer technician at ID Card Group. When not troubleshooting for customers, he's putting the newest card printers through their paces and writing candid reviews like this one. Jeramie is also the resident artisan overseeing all custom printed work, including custom printed cards, lanyards and badge reels, but he still finds time to serve as grill master for BBQ Fridays. Jeramie literally prints thousands of cards each month for a wide-variety of customers. He has seen it all and offers a practical view of card printers. Be sure to visit his Google profile to check out his latest project and to find out what it means to be a mechnician.