The Zebra ZXP7 combines the powerful printing capabilities of the popular Zebra P330i and P430i printers with the laminating capabilities of Zebra P630i and P640i printers – and nearly doubles the prior models' print speeds.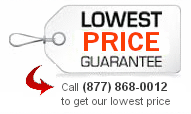 The ZXP 7 printer is powerful enough to process three jobs at one time – such as encoding, printing, and laminating simultaneously – while producing photo-like plastic ID cards. The lower cost per card is achieved with Zebra's high-volume ribbons and waste-less laminates.
See how the ZXP7 compares with Zebra's prior models in the following comparison charts.
Compare the ZXP7 Card Printer to Zebra P630i/P640i
Note: Improvements are in bold
Compare the ZXP7 Card Printer to Zebra P330i/P430i
Note: Improvements are in bold
The ID Card Group Advantage
As a Zebra Premier Partner, ID Card Group can offer all Zebra card printers and Genuine Zebra Color Ribbons and Monochrome Ribbons, Zebra PVC Cards, and Zebra Cleaning Supplies & Kits with the full technical support team at Zebra standing behind us – and we are able to do this at the lowest possible cost to you.
Questions?
If you need additional help choosing the best ID card printer or supplies for your organization's needs, call our ID experts at 877-868-0012 or sales@idcardgroup.com. We'll make it easy for you!
ID Card Group offers a price match guarantee, provides free shipping on orders over $100, and accepts purchase orders.