To upgrade your Evolis Primacy printer from a single-sided printer to a double-sided printer, you simply activate the flip-over module with the activation key as shown in this short video.
How To Activate the Flip-Over Module
[youtube:BT-9PLqxN_A]
Your printer must be powered on and active (not in standby mode).
Open the Primacy printer cover.
Remove the ribbon from the printer if present.
Take your activation key and insert it in the location provided.
Close the cover. The 3 LEDs on the control panel start flashing one after the other for between 5 and 10 seconds.
When the 3 LEDs remain lit for several seconds then turn off, activation has finished and is successful.
Open the printer cover and remove the activation key. Put the ribbon back.
Close the cover.
Next, print a technical test card to obtain all the updated information about your printer. (Do this after activation has taken place.)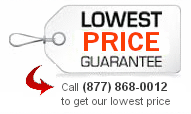 Ensure a card is present in the printer.
Press the push button for four to five seconds until it turns off.
Press and hold down the push button again. The indicator light on the push button comes on.
Release the push button once the indicator light flashes.
The test card is printed.
The printed card is ejected into the output hopper. To remove it, open the door of the output hopper.
Your Primacy printer is now ready for two-sided printing.
Shop Evolis Primacy Printer, Ribbons & Supplies – at Best Prices
The ID Card Group Advantage
As an authorized Evolis printer dealer, ID Card Group has deep technical knowledge from years of experience working with customers who use an Evolis card printer; printing systems; and supplies, including Evolis color ribbons, monochrome ribbons, Evolis cleaning kits, eMedia software, and printer covers and carrying cases.
Questions?
If you want more information on the Primacy printer – or need additional help choosing the best ID card printer for your organization's needs, call our ID experts at 877-868-0012 or sales@idcardgroup.com. We'll make it easy for you!
ID Card Group offers a price match guarantee, provides free shipping on orders over $100, and accepts purchase orders.