[youtube:BSVYIY9btng]
Read the Full Evolis Avansia Printer Review by Jeramie Ivie
For more in depth details, see Jeramie's written review at https://www.idcardgroup.com/blog/post/review-evolis-avansia-retransfer-card-printer.aspx
Shop Evolis Avansia Retransfer Card Printer, Ribbons & Supplies – at Best Prices
Questions?
Contact Jeramie with questions at (877) 868-0012 or sales@idcardgroup.com. 
ID Card Group accepts purchase orders, provides free shipping on orders over $100, and has a price match guarantee.
About the Author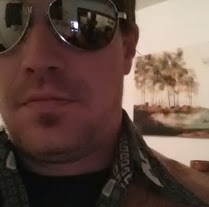 Jeramie Ivie is a trained and certified ID printer technician at ID Card Group. When not troubleshooting for customers, he's putting the newest card printers through their paces and writing candid printer reviews. Jeramie is also the resident artisan overseeing all custom printed work, including custom printed cards, lanyards and badge reels, but he still finds time to serve as grill master for BBQ Fridays. Jeramie literally prints thousands of cards each month for a wide-variety of customers. He has seen it all and offers a practical view of card printers along with helpful tips and tutorials. Be sure to visit his Google profile to check out his latest project and to find out what it means to be a mechnician.