You just got your shiny new Evolis printer out of the box, but where does the ribbon cartridge go? Find out in this short clip from Jeramie Ivie, Head of Tech Support at IDCardGroup.com.
[youtube:oOU1q9DqT8g]
Benefits of Genuine Evolis High Trust Printer Ribbons

Evolis High Trust® printer ribbons feature an easy-loading ribbon cartridge that:
Simply drops into your Evolis Primacy printer
Automatically initiates a calibration process that produces optimal card print quality
Features a detection system that tells you exactly how much ribbon capacity remains – reporting directly to the Evolis Print Manger software on your computer
Displays an alert on screen when the ribbon is nearing its end
Finally, the packaging on Evolis High Trust® printer ribbons is made of recyclable plastic and the ribbon is made of recycled material, making them easy on the earth.
Shop Evolis Card Printer Ribbons & Supplies – at Best Prices
Questions?
Contact Jeramie with questions at (877) 868-0012 or support@idcardgroup.com. 
ID Card Group accepts purchase orders, provides free shipping on orders over $100, and has a price match guarantee.
About the Author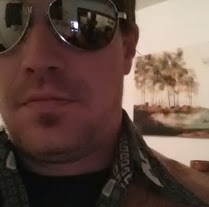 Jeramie Ivie is a trained and certified ID printer technician at ID Card Group. When not troubleshooting for customers, he's putting the newest card printers through their paces and writing candid printer reviews. Jeramie is also the resident artisan overseeing all custom printed work, including custom printed cards, lanyards and badge reels, but he still finds time to serve as grill master for BBQ Fridays. Jeramie literally prints thousands of cards each month for a wide-variety of customers. He has seen it all and offers a practical view of card printers along with helpful tips and tutorials. Be sure to visit his Google profile to check out his latest project and to find out what it means to be a mechnician.