So you've been hearing about this 3D printing thing.  And you are, of course, asking yourself: What is 3D printing and how does it work? 
A couple of years ago I asked myself the same question – and took the plunge down the rabbit hole of this fascinating new and emerging technology.
Today, 3D printing technology is turning mainstream – coming to the desktop of everyone with a computer and a desire to bring an idea into a tangible reality.  I have watched this movement evolve – quickly – with each iteration making me more excited about what the future holds. 
3D Printing – The Basic Rundown

In short, 3D printers use special material to make 3D objects.
The 3D printers that are widely available at the consumer level use a filament style of material generally made out of PLA or ABS plastic. ABS plastic is tough and recyclable. PLA plastic is compostable. This filament material comes in a spool that will feed into your 3D printer to make your object. 
The filament substrate is then fed into the "hot end" that heats the material to around 190-210 degrees Celsius (depending on material type) making it into a malleable substance that can be built up layer by layer (usually about 100 microns) into the 3 dimensional object that you sent to the printer from your computer. 
Designing & Printing in 3D
The truth is, to design something from scratch, you need to have computer-assisted design (CAD) design skills. For those of us lacking such skills, we can download "things" to print from the Internet. One of my favorites is thingiverse.com.
Some 3D printers ship with free 3D models to get you started. Those freebies are a great way to get your feet wet in the 3D printing world.
Printing in 3D can be a tricky concept to get your head around at times, so think of it like this: A 3D printer generally has 3 or 4 motors working on an X, Y and Z axis.  This is where the whole game changes – it's not just a plotter, printer or cutter constrained to the X and Y.  You can now build up on the Z axis for a three dimensional print.
Additive Manufacturing
3D printing is also referred to as "Additive" manufacturing rather than the more common subtractive manufacturing used for prototyping and production work generally done with a mill, router or laser cutter. 
With a 3D printer, you have the power to rapidly prototype right at home or in the office with a simple straight forward process that is safe, clean and fairly simple.  Imagine the possibilities!  They are endless. 
I'm Hooked and You Will Be Too
I happen to live in the general vicinity of 3D printer manufacturer Printrbot, the frontrunner of the most affordable DIY kit available.  We bought a kit last year and I built my first 3D printer. 
I was so hooked; I dropped in at the Stratasys' headquarters earlier this year and toured their high-end production and consumer 3D printers from the FDM to SLA models (they recently bought Makerbot to compete in the desktop market). 
Now, ID Card Group is branching into this new emerging market selling 3D System's desktop series call the Cube – offering a home and Pro version. Each comes with free materials to get you printing right away, including:
The changes that are coming are going to be unfathomable and I'm here to help you make that "thing" you have been thinking about.  Feel free to contact me about getting your Cube and let's start printing in 3D!
About Jeramie Ivie – ID Card Printer Reviewer & Head of Technical Support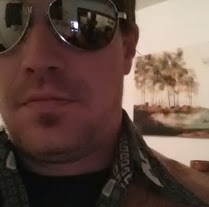 Jeramie Ivie is a trained and certified ID printer technician at ID Card Group. When not troubleshooting for customers, he's putting the newest card printers through their paces and writing candid reviews and how to articles. Jeramie is also the resident artisan overseeing all custom printed work, including custom printed cards, lanyards and badge reels, but he still finds time to serve as grill master for BBQ Fridays. Jeramie literally prints thousands of cards each month for a wide-variety of customers. He has seen it all and offers a practical view of card printers. Be sure to visit his Google profile to check out his latest project and to find out what it means to be a mechnician or contact Jeramie directly at support@idcardgroup.com.