The Rio Pro card printer is the next generation of Magicard's Rio/Tango series.
The design is a bit of a detour from the curvy exterior of the Enduro or Pronto, but I like its simplicity. 
Checking under the hood, I was surprised to find that it shares the print engine of the versatile Magicard Enduro.  Given that the Enduro engine has been a good platform over the years, I didn't expect any surprises or anything out of the ordinary here.  

However, the first thing I noticed when I put the Magicard Rio Pro through its paces was that it printed a bit faint. Granted, for most applications this probably wouldn't be an issue. But when I have several different brands to choose from for a given print job, the main thing I'm looking for is color – color quality, vibrancy and punch.
Puzzled, I gave Magicard tech support a call and they fixed me right up with a little printhead power adjustment.  Magicard's tech support staff is always helpful and everyone is very knowledgeable. The support folks assured me that because this printer is designed for volume, they are intentionally keeping the printhead from getting too hot.  Again, for most applications, this is not going to be a problem. And for those of you who want color to trump volume, the printhead power adjustment is a quick and easy fix.  After the printhead adjustment, the printer had great clarity and color pop. So overall, this is a non-issue for me. 
Now on to the Magicard Rio Pro's many positive features. 
HoloKote Visual Security & Secure Encoding Options

Magicard has the market cornered with its patented HoloKote watermarking technology. 
Providing built-in, anti-counterfeiting visual security, HoloKote allows you to watermark ID cards and badges at no extra cost during the normal print cycle. It's a great feature and it's really set Magicard apart from the rest of the industry. 
All Magicard direct-to-card printers offer standard HoloKote security – you choose from four anti-forgery watermark designs and the selected watermark is printed across the entire card surface. When the card is tilted, the HoloKote watermark provides visual authentication.
The Rio Pro card printer further advances ID card security by enabling precise positioning of a customized logo or security design watermark with its Custom HoloKote Flex option.  A completely custom watermark placed where you want it – a unique feature to stave off counterfeiting. There are 4 standard HoloKote as well as HoloKote Flex image included with the Rio Pro printer. 
The Magicard Rio Pro comes with the usual encoding configuration options like magnetic stripe, contactless, and smart card encoding to meet all your secure encoding needs.
Prints on PVC & Adhesive Peel-Off Stock
As with the Enduro, the Rio Pro is able to print on both CR80 and CR79 card stock.  This is a major benefit to many users.  I find a lot of offices discover that they can simply print on a peel-and-stick card and reuse their expensive proximity (Prox) cards after they have purchased a printer.  The Rio Pro will allow you to make that transition without any need to upgrade or modify the printer in any way.
Adequate Card Hopper Capacity
The Rio Pro printer comes with a standard 100 card hopper, but disappoints a little with the 70 card output hopper. I would rather have seen a 100 card output hopper, but it's a good step forward.  Maybe if I say it enough times they will finally understand how helpful it is when you can run a batch of cards and not have to worry about the last 30 falling on the floor and getting all dirty. I'm just sayin…
Standard Ethernet Connectivity
Also standard on this model is USB and Ethernet connectivity.  For most ID card printers, Ethernet is an add-on feature, but not here. Ethernet is standard with the Rio Pro.
Quiet Operation & Adequate Speed

I have been running several print jobs on this printer here in the office and it runs pretty quiet.  A low decibel level is always a plus in any office environment. The speed is comparable to others at 31 seconds for a full color card and just 6 seconds for a monochrome.
Field Upgradable
Another big plus for the Magicard Rio Pro printer is being field upgradeable to double-sided printing. This makes for a nice, easy upgrade down the road.
Now Mac OS X Compatible

As of May 13, 2014, all of the features that you expect from Magicard printers running on the Windows operating system are also available for Magicard printers running on Mac OS X thanks to Magicard's new printer driver.
These features include:
Full-color duplex card printing
Support for magnetic-stripe and smart card encoding
Printing HoloKote™ watermarks
If you need assistance downloading or updating your driver, please feel free to call our friendly and knowledgeable technical support at 877-868-0012.
Impressive Three-Year Warranty
Magicard has included a three-year warranty on this printer – that's among the best in the industry.  The warranty fully covers the printhead and they will provide a free loaner should your printer need to go in for warranty repair.

Overall – An Industry Contender

Overall, I think the Magicard Rio Pro will prove itself a good contender in the industry.
Optional Starter Kits Create a Complete ID System
The Magicard Rio Pro printer is also available as a complete ID system, with the addition of ID Card Group's basic or complete starter kits:
Basic Starter Kit (Color Ribbon 300 Cards)
Complete Starter Kit (includes Basic Kit Card Software Webcam)
The ID Card Group Advantage
As an authorized Magicard printer dealer, IDCardGroup.com has years of experience working with customers who use Magicard printers, cleaning supplies, and kits. Not only do we have a deep technical knowledge of Magicard card printers, but we also maintain the best prices guaranteed! We carry the full line of Magicard products, including card printers, color ribbons and monochrome ribbons.
Questions?
If you need more information on the Rio Pro – or want additional help choosing the best Magicard printer for your organization's needs – call our ID experts at 877-868-0012 or sales@idcardgroup.com. We'll make it easy for you!
ID Card Group offers a price match guarantee, provides free shipping on orders over $100, and accepts purchase orders.
About the Author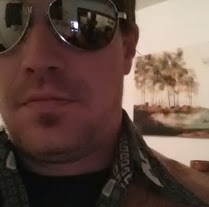 Jeramie Ivie is a trained and certified ID printer technician at ID Card Group. When not troubleshooting for customers, he's putting the newest card printers through their paces and writing candid reviews like this one. Jeramie is also the resident artisan overseeing all custom printed work, including custom printed cards, lanyards and badge reels, but he still finds time to serve as grill master for BBQ Fridays. Jeramie literally prints thousands of cards each month for a wide-variety of customers. He has seen it all and offers a practical view of card printers. Be sure to visit his Google profile to check out his latest project and to find out what it means to be a mechnician.