Note: The Evolis Dualys has been replaced by the Primacy card printer. Read the Primacy review here.

The Dualys 3 dual-sided card printer by Evolis is the go-to ID card printer for anybody looking to print high quality ID badges with a major visual punch.
The color output for this printer is outstanding and will really impress your customer, visitor, guest or employee.  Not only does it print rich vibrant colors, it is stylish to look at as well.  As anyone with an eye for style will know, this printer can complement any office or work space. 
Easy to Set Up and Use

Printing with the Dualys 3 is simple and straight forward –  just load a ribbon into the machine, load the hopper with your card stock, and away you go!
Almost Full Bleed Coverage
If you are looking for a printer that can print nearly 100% of the card surface for an almost "full bleed" result, look no further than the Dualys 3.  This printer prints so close to the edge on three of the four sides, that with a little bit of design magic, you can print a card that even the most discerning eye would have trouble noticing that it is not full bleed.
A Few Limitations
As with any printer it does have a couple of limitations.  If you are looking to print very fine lines such as a grid or a signature, this may not be the solution for you.  Additionally, if you need to print on 10mil or CR79 card stock, you should probably look for another solution.  But for most people, its long list of abilities is sure to outshine the very small percentage of detractors.
Mac and Linux Friendly
The Dualys 3 comes standard with USB and Ethernet is available to meet your connectivity needs.  It is the only ID card printer that offers drivers for Mac users and one of the few with Linux drivers. 
Multiple Color Choices & Encoding Options

You can choose from three different color options:
Fire Red for a real "pop"
Forest Green for the eco-minded
Ocean Blue for a soothing color palate
Encoding options include magnetic card encoding, smart card encoding and contactless encoding. 
Excellent Print Speed and 3-Year Warranty

Printing speeds on the Dualys 3 are among the fastest in its class at 24 seconds for a full color, single-sided card and 50 seconds for a full color, double-sided card.  Best of all it is backed with a full 3-year manufacturer's warranty!
Contact one of our friendly and knowledgeable ID Card Group representatives at (877) 868-0012 with any questions – and get a great deal on a new Evolis Dualys 3 ID card printer today!
The ID Card Group Advantage
As an authorized Evolis printer dealer, IDCardGroup.com has years of experience working with customers who use Evolis printers and supplies. Not only do we have a deep technical knowledge of Evolis card printers, but we also maintain the best prices guaranteed! We carry the full line of Evolis products, including card printers, color and monochrome ribbons, and eMedia software by Evolis.
Questions?
If you need additional help choosing the best Evolis printer for your organization's needs, call our ID experts at 877-868-0012 or sales@idcardgroup.com. We'll make it easy for you! 
ID Card Group offers a price match guarantee, provides free shipping on orders over $100, and accepts purchase orders.
About the Author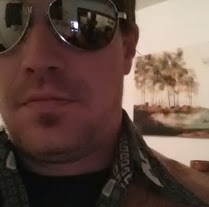 Jeramie Ivie is a trained and certified ID printer technician at ID Card Group. When not troubleshooting for customers, he's putting the newest card printers through their paces and writing candid reviews like this one. Jeramie is also the resident artisan overseeing all custom printed work, including custom printed cards, lanyards and badge reels, but he still finds time to serve as grill master for BBQ Fridays. Jeramie literally prints thousands of cards each month for a wide-variety of customers. He has seen it all and offers a practical view of card printers. Be sure to visit his Google profile to check out his latest project and to find out what it means to be a mechnician.