Take professional-looking photos for ID cards and badges or passports with photo ID backdrop screens and stands. These photo backdrops are perfect for all corporate, education, and government credentialing projects.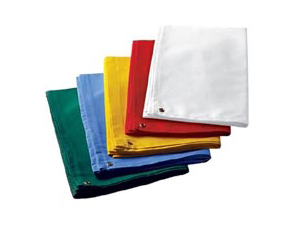 Choose from cloth, wrinkle-resistance micro-suede, colored, retractable, wall-mounted, remote controlled, standard or extra large sizes. All are at below-retail prices at IDCardGroup.com.
Choose from 5 colors, including white
Includes grommets
32″ x 28″
Extra large, white cloth ID backdrop
Includes grommets
Great all-purpose backdrop
48″ x 48″
Wrinkle-resistant soft polyester micro-suede material
Laminated back with seamless fabric
Industrial high-quality spring and roller mechanism for smooth, reliable operation
Choose from 7 colors, including white
36″ x 48″
Adjustable height from 28″ to 78″ tall – ideal for sitting or standing photos
Sturdy, lightweight and portable stand
Easy and quick to assemble or dismantle
Velcro sewn onto both 28″ sides for securing position
1/4″ nickel plated grommets on each corner
Optional nylon carrying case
Choose from 7 single colors and 2 reversible color styles
34″ x 28″ fabric size
Special-Order Wall Mounted Photo ID Backdrops – Motorized

Wall-mounted backdrop with motorized retractable mechanism (with or without remote)
Special-order backdrop colors
White casing retractable mechanism
Contact an ID Expert at 877-868-0012 for more details or to order
Need a camera along with a photo backdrop? This full-capture Digital Photo ID Camera and Capture Kit has everything you'll need for entry and mid-level digital ID photo programs. The complete Capture Kit includes:
TWAIN Compliant Photo ID Camera
Mini-Desktop Tripod
Digital Camera Cleaning Kit including blower with brush, disposable tissues, and a micro fiber cleaning cloth
Photo ID Backdrop, available in seven different colors and made of wrinkle resistant soft polyester micro-suede material – plus choice of mounting systems
Questions?
If you need help choosing the best photo ID backdrop accessories for your needs, call our ID experts at 877-868-0012 or sales@idcardgroup.com. We'll make it easy for you! 
ID Card Group offers a price match guarantee, provides free shipping on orders over $100, and accepts purchase orders.