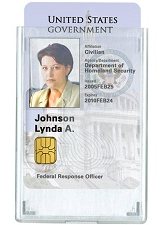 State departments and government buyers will find a wide selection of government ID printers, supplies and accessories in sizes and specifications suited specifically for the high-security needs of government agencies.
From HID prox cards, credentials and keyfobs – to high-security laminating printers – to FIPS-201 compliant shielded badge holders that shield sensitive ID data from unauthorized readers and government-sized laminating pouches, you'll find what you need at IDCardGroup.com.
If you're a government buyer, you'll find that ID Card Group's prices often beat GSA pricing. In addition, ID Card Group accepts state and federal purchase orders – and offers free shipping on purchases of $100 or more.
HID Global Solutions Comply with Strict Government Requirements
If you need to protect physical access to buildings, you likely rely on an HID Global solution. HID is the leader in secure authentication – and HID solutions comply with the stringent requirements of US government agencies.
In fact, 90% of US government agencies rely on HID Global for their authentication solutions and credentials.
[youtube:-IXR1Y2JdIM]
Shop Government ID Solutions at IDCardGroup.com
Shop HID Proximity Cards & KeyFobs
ID Card Group carries nearly every style of HID Cards and Fobs – or we can custom-order it. We are HID Card experts and your source for HID Proximity Cards and HID Access Control Cards.
Not sure which credential you need for your system? We make it easy! Check out our four-step ordering process or contact an ID Expert now at 877-868-0012.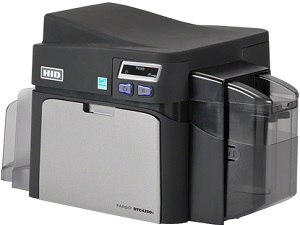 Shop Fargo 4250e ID Card Printer
Fargo/HID's 4250e printer is powerful ID card printer that is great for local government agencies that need to produce large quantities of extremely durable ID cards and badges quickly – from photo ID cards to more sophisticated high-security access cards with embedded electronics.
The 4250e also features new security enhancements, such as the embedded iCLASS SE smart card encoder and AES-256 data decryption for protection of financial information. DTC4250e can also be password protected so only approved operators can print and encode security cards and visitor badges.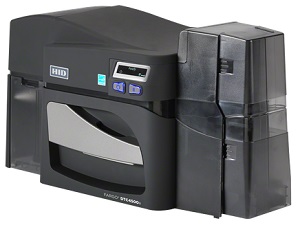 Shop Fargo 4500e ID Card Printer
The DTC4500e printer and encoder is the workhorse of HID Global's Fargo direct-to-card printer line.
With its heavy-duty engine and high-performance design, the 4500e printer is the number one choice for large corporations and government institutions which need a robust and reliable way to personalize and program technology cards in high volumes for more sophisticated and secure card applications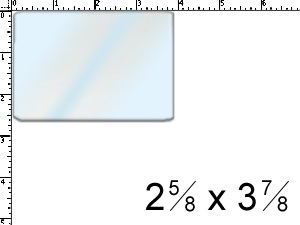 Shop Government/Military Sized Laminating Pouches
These laminating pouches prevent tampering, smearing and tearing, without compromising visibility.
Shop FIPS-Compliant Shielded Badge Holders
Choose from various styles – all are FIPS201 compliant and offer high-security shielding to ward again tampering.
Questions?
Contact our ID experts at 877-868-0012 or sales@idcardgroup.com for help choosing the right government and military ID products for your needs – or for more information on purchasing as a State or Federal government agency. We'll make it easy for you.