Card printing volume is one of the top three considerations when shopping for an ID card and badge printer. We recommend you consider how many average cards you expect to print in each session and during any given year.
Medium batch, or mid-range, printers are ideal for organizations printing 1,000 to 5,000 cards per year. The table below compares our preferred medium batch card printer choices, looking at:
Printing capability
Connectivity
Encoding options
Feeder capacity and features
For more detailed technical comparisons, check out the full PDF comparison chart: Compare ID Card Printers – Medium Batch Printing (Compare ID Card Printers-Medium Batch Printing.pdf (74.81 kb)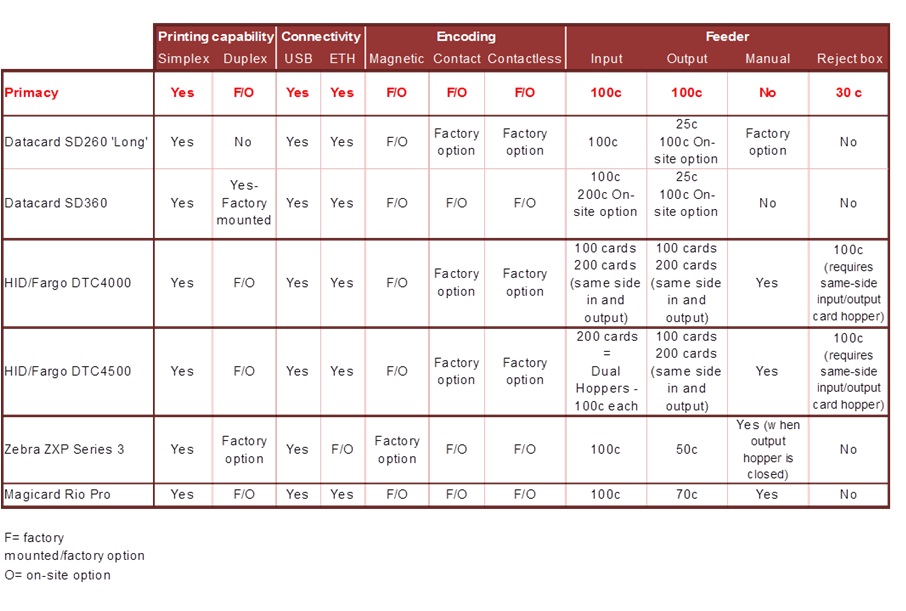 More Helpful How-to Resources
For more help choosing an ID card printer, check out our How-to Series:

Questions?
Find out more about our card printers at IDCardGroup.com or contact our expert sales staff at (877) 868-0012 or sales@idcardgroup.com for help choosing the best ID printer to fit your needs.
We can also walk you through other technical issues our customers face, including warranty terms, connectivity, operating system compatibility, print speed and reliability.
ID Card Group offers a price match guarantee, provides free shipping on orders over $100, and accepts purchase orders.
Source: Evolis Card Printers comparison data, May 11, 2012.