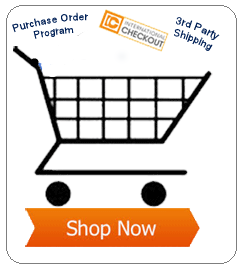 Now you can save and store multiple shipping and billing addresses for faster checkout at IDCardGroup.com.
All addresses you save will be stored in your Address Book – and you can simply select the preferred address from the drop-down menus during checkout.
NOTE: You need to be logged in to access My Account and the Address Book features.
Accessing Your Addresses through My Account
You can access the Address Book via your My Account options – choosing either Edit Address Book or Add New Address.
Accessing Your Addresses during Checkout
From within the checkout process, you can also click Edit Address Book to enter the Address Book View – or add a new address in the fields provided. If you add a new address, remember to select the Save to Address Book checkbox, so the address will be available for future orders.
Adding & Editing in the Address Book
My Address Book holds the previously entered shipping and/or billing addresses you have saved. Here you can update or delete an existing address – or add a new address. Entered addresses are available for selection in the checkout process.
Questions
If you have questions for need help with My Account/Address Book – or any other payment and shipping features: International Checkout, 3rd Party Shipping or Purchase Orders – call or email an ID Expert at (877) 868-0012 or sales@idcardgroup.com. We'll make it easy for you!
ID Card Group offers a price match guarantee, provides free shipping on orders over $100, and accepts purchase orders.