The Magicard Enduro is the mainstay of Magicard's printer line up and has always been a consistent high-quality ID badge producer. 
A mid-level printer, the Enduro is ideal for organizations that print up to 5,000 cards per year and need medium versus small batch printing capacity.
Editor's Note: In May 2012, the Magicard Enduro printer was upgraded to the Enduro . Read more about the upgrade here. In a nutshell, the upgrade added:
Ethernet network connectivity to enable remote printing
Increased memory
More encoding options
Even better image clarity with improved color mapping
Unmatched Visual Security Features
Among the Enduro's many defining qualities, I'd place Magicard's patented Holokote anti-counterfeit technology at the top of the list. HoloKote is an industry favorite, offering flexible and secure visual authentication at no extra cost per card. As with all Magicard direct-to-card printers, you get four different HoloKote options with the Enduro printer – giving you the flexibility to choose how and where it is placed on the front of the card.
Do you like the Ultra Secure Key logo repeated across the whole face of the cards for maximum impact?  Or do you prefer something more subtle like a single Globe over your logo?  It's up to you. 
Upgrades from Single to Dual-Sided Printing in Your Office
IDCardGroup's starter kits contain everything
you need to get your ID program up and running.
Another great feature that sets the Enduro apart from the rest of the industry is field upgrading from single-side printing to dual-side printing.
This is a great way to get more dollar mileage out of your printer – and it's as easy to do as changing out the ribbon.  Say you're not sure when, or if, you'll need to print on both sides of the card. No problem. With the Magicard Enduro , you can start with the more cost effective single-sided model – and when your needs change you can upgrade to dual sided right in your office. 
And be assured ID Card Group will be here to get you that upgrade quickly and assist you with any technical questions that you may have to make sure your dual-sided printer is up and running smoothly.
Prints on CR79 and CR80 Card Stock – Great Savings
A lot of my customers are looking for ways to save when it comes to ID badging – this is where the Enduro really shines.
Employee turnaround can be more cost effective if you are using Prox cards or something similar. By simply using an adhesive card that you remove and replace for new employee IDs – rather than replacing the Prox card completely – you can achieve real savings.  For a clamshell style card, you would need a CR79 adhesive card stock.
The Enduro also has the flexibility to print on both CR79 and CR80 card stock. This is a feat few other brands can handle.  This is especially useful for companies that are printing both kinds of card stocks to facilitate different needs.
Easy and Verifiable Encoding
The Magicard Enduro printer makes it very easy to encode cards. In some cases, you will need to encode only on the three tracks of a mag stripe.  For this use, select Encode Only within the driver.  Also helpful is the next option to Perform Verification.  Selecting this option ensures that the data has been written to the card.  This step takes a couple of extra seconds, but the peace of mind is well worth it.
Fast Print Speeds, Great Warranty, and Superior Technical Assistance
The Enduro has all of the specs that you would expect in this printer class. The print speed is great at 35 seconds for a full color print on one side or just 7 seconds with monochrome.  It will handle card stock from 20mil to 40 mil and has a 100 card input hopper. 
The one downside is the 30 card output hopper – that will require more babysitting for larger job runs.  This is by no means a deal breaker, but it will require that I take one star away.  For those of you that are big BMW fans, the blue/gray color scheme will surely please after which it was patterned.  That's kind of an inside secret, so don't tell anyone I told you.
Other great Enduro attributes are the 2 year Manufacturer's warranty and superior technical assistance.  Magicard's tech team is always happy to help with any issue that may arise and ensure that your printer provides you with many years of high-quality badge printing.
Now Mac OS X Compatible

As of May 13, 2014, all of the features that you expect from Magicard printers running on the Windows operating system are also available for Magicard printers running on Mac OS X thanks to Magicard's new printer driver.
These features include:

Full-color duplex card printing
Support for magnetic-stripe and smart card encoding
Printing HoloKote™ watermarks
If you need assistance downloading or updating your driver, please feel free to call our friendly and knowledgeable technical support at 877-868-0012.
Overall Rating
Optional Starter Kits Create a Complete ID System
You can purchase the Magicard Enduro printer as a complete ID system, with the addition of ID Card Group's basic or complete starter kits:
Basic Starter Kit (Color Ribbon 300 Cards)
Complete Starter Kit (includes Basic Kit Card Software Webcam)
The ID Card Group Advantage
As an authorized Magicard printer dealer, IDCardGroup.com has years of experience working with customers who use Magicard printers, cleaning supplies, and kits. Not only do we have a deep technical knowledge of Magicard card printers, but we also maintain the best prices guaranteed! We carry the full line of Magicard products, including card printers, color ribbons and monochrome ribbons.
Questions?
If you need more information on the Enduro – or want additional help choosing the best Magicard printer for your organization's needs – call our ID experts at 877-868-0012 or sales@idcardgroup.com. We'll make it easy for you!
ID Card Group offers a price match guarantee, provides free shipping on orders over $100, and accepts purchase orders.
About the Author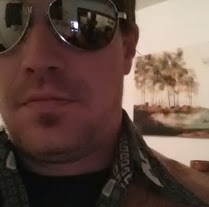 Jeramie Ivie is a trained and certified ID printer technician at ID Card Group. When not troubleshooting for customers, he's putting the newest card printers through their paces and writing candid reviews like this one. Jeramie is also the resident artisan overseeing all custom printed work, including custom printed cards, lanyards and badge reels, but he still finds time to serve as grill master for BBQ Fridays. Jeramie literally prints thousands of cards each month for a wide-variety of customers. He has seen it all and offers a practical view of card printers. Be sure to visit his Google profile to check out his latest project and to find out what it means to be a mechnician.