The good folks over at Evolis sent me their newest installment for their entry level printers, the Badgy200.
It's the second generation of Badgy – a value-class, low-volume single-sided printer that was rolled out for organizations needing to print less than 200 cards per year. Ideal for schools, gyms, and small offices.
Evolis has made several big changes that I think will bring a lot of added value to this little machine.
What's New and Different
Visually, Evolis has moved completely away from the rounded bright red plastic of their old signature style. Now they have this kind of strange new tri-colored scheme that signifies a big change for the Badgy line.
Gone is the 100 card input hopper – in its place is a 25 card input and output hopper.  I'm not sure that's an upgrade, but for low volume printing, it should suffice.  The Zenuis will hold twice that and if you would rather open a fresh pack of cards (100) and simply place them in the printer, the Primacy is an option you'll want to consider.
Another big change is the card surface coverage. This version, the Badgy200, now prints edge to edge.
Speed and Ribbon Choices
For this new edge-to-edge capability, you will have the option of a 100 print YMCKO ribbon or the new 500 print monochrome ribbon. The original version of the Badgy didn't have a monochrome ribbon available.  This opens up options for using preprinted card stock in addition to a number of other ideas. You will find that both ribbon options will print in 300 dpi, resulting in a professional looking product.
As for the print speed, well, by today's standards you will need to put on your patience hat. With a full-color YMCKO ribbon you're looking at about 38 seconds a card or 95/hour. Monochrome, on the other hand, is faster taking a mere 11 seconds or delivering 325/cards per hour. For faster print speeds, you may want to consider the Zenius or Primacy.
The Badgy200 allows you to print on 20 mil or 30 mil CR80 card stock.
Hand Feeder Requires Careful Card Handling
One of the drawbacks to the Badgy – and this class of low volume printers overall – is that they are generally hand fed.  It is not uncommon to run into issues with hand feeding since most end users don't realize that touching the face of the card prior to printing will lead to poor print quality.  (Tech Tip of the Day: Never touch the face of your card stock, always handle your card stock by the edge.)
Intuitive User-Friendly Software
The Badgy200 ships with the new Badgy Design Studio . Not only does this software come with plenty of predesigned templates for you to choose from, but it allows you to connect to an Excel document as well giving you the power of importing your database.
And it is a lot more intuitive and user friendly than the card printing software solution that shipped with the first generation Badgy. If you need some higher end functionality, please feel free to ask our sales staff about other software options available from Evolis, called CardPresso.
Win/Mac Operating Systems
Like the rest of the Evolis line, you will find the driver and design software will work with both the full suite of Windows from XP to Win 8, as well as the Mac OSX family of operating systems.
Warranty
Badgy200 comes standard with a 1 year warranty, but you also have the option to upgrade to up to 3 years for extra peace of mind.  Lest we forget, a 3 year warranty comes standard with the Primacy.
What's in the Box?
To wrap up, let's review what's in the box.
The Badgy200 is a complete all-in-one solution for low volume, on demand, ID badge printing.  It comes with everything you need to get up, running, and on your way to printing professional looking ID badges:
100 print YMCKO ribbon – or – 500 print monochrome ribbon (See all second gen Badgy ribbons and supplies.)
100 30 mil white PVC cards
Driver and Badgy Design Studio software CD
USB cable
Power supply
For faster print speeds and higher ribbon and card capacities, be sure to ask our sales staff to put a custom all-in-one package together to meet your specific needs.
Quick Evolis Badgy Specs
Uses 20-30 mil card stock
300 dpi
25 card input hopper
100 card print cartridge
Win/Mac compatible
Ships with a 1 year warranty
Shop Badgy100/200 (Second Generation) Supplies
Shop Original Badgy (First Generation) Supplies
VBDG204EU (previously VBDG104EU) – Color ribbon / Cleaning kit
VBDG205EU (previously VBDG105EU) – Color ribbon / Cleaning kit / 100 thick (30 mil) cards
VBDG101EU – Color ribbon / Cleaning kit / 100 thin (20 mil) cards NOTE: This original kit has been discontinued, but the contents are available by purchasing a color ribbon and cleaning kit (VBDG204EU) and 100 thin (20 mil) blank plastic cards
First Generation Badgy Videos
Have the original version of the Badgy printer? Here are some helpful videos:
The ID Card Group Advantage
As an authorized Evolis printer dealer, ID Card Group has deep technical knowledge from years of experience working with customers who use an Evolis card printer; printing systems; and supplies, including Evolis color ribbons, monochrome ribbons, Evolis cleaning kits, CardPresso software, and printer covers and carrying cases.
Questions?
If you want more information on the Badgy – or need additional help choosing the best ID card printer for your organization's needs, call our ID experts at 877-868-0012 or sales@idcardgroup.com. We'll make it easy for you!
ID Card Group offers a price match guarantee, provides free shipping on orders over $100, and accepts purchase orders.
About the Author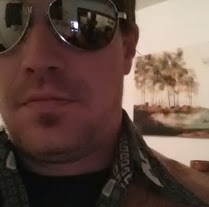 Jeramie Ivie is a trained and certified ID printer technician at ID Card Group. When not troubleshooting for customers, he's putting the newest card printers through their paces and writing candid reviews like this one. Jeramie is also the resident artisan overseeing all custom printed work, including custom printed cards, lanyards and badge reels, but he still finds time to serve as grill master for BBQ Fridays. Jeramie literally prints thousands of cards each month for a wide-variety of customers. He has seen it all and offers a practical view of card printers. Be sure to visit his Google profile to check out his latest project and to find out what it means to be a mechnician.